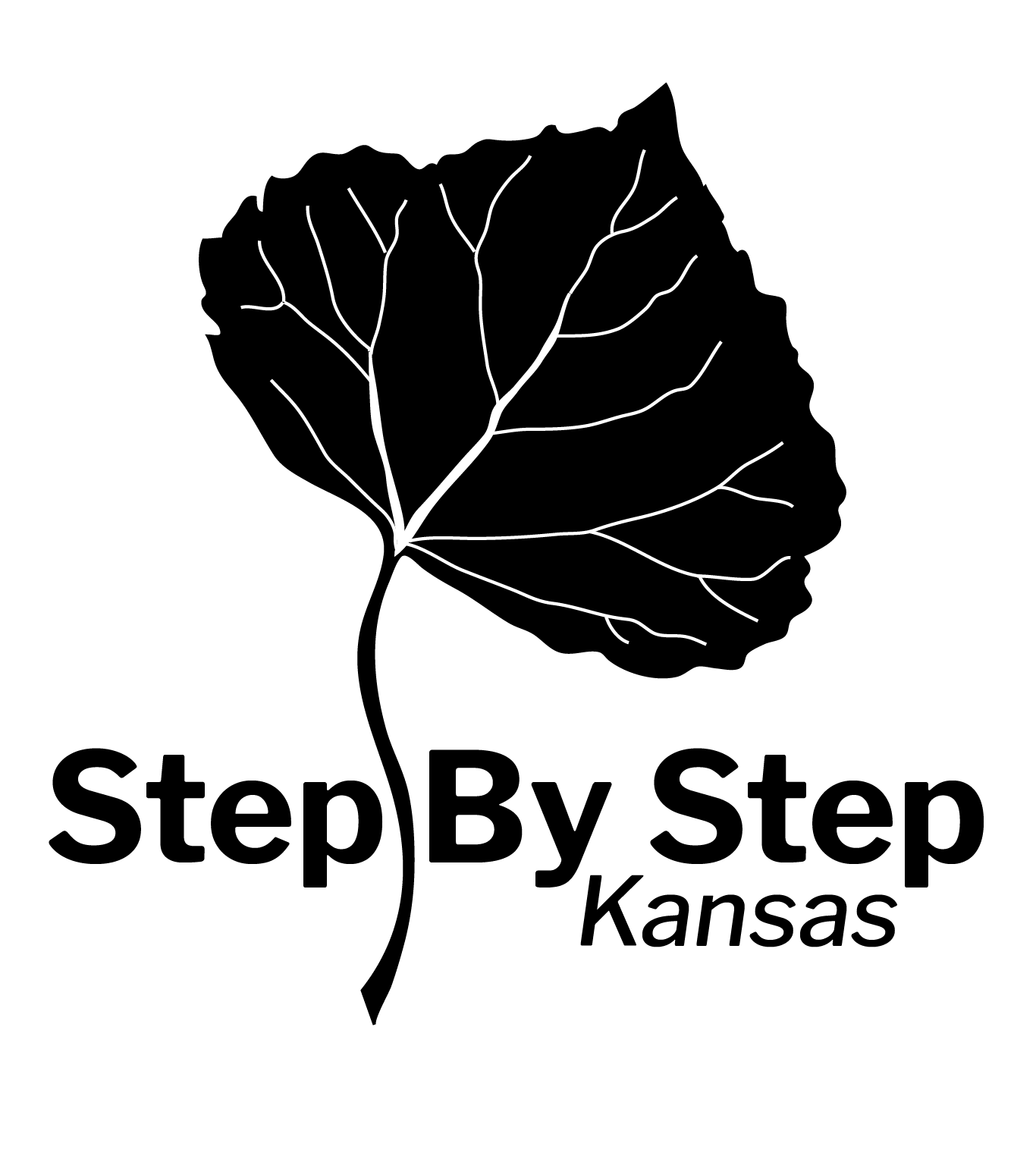 About Step by Step Kansas 
Many Kansans worry about our changing climate, yet we rarely sit down and talk about it. Step By Step Kansas brings people together across our state for open conversations where we can share thoughts and feelings about climate change, and consider steps we can take to feel more connected and empowered.
Individual behaviors alone will never be sufficient to meet the huge challenge of our changing climate.  Yet there are a variety of simple things we can each do that help us feel engaged and less helpless. Here is one such action that is a win–win: it helps the environment, saves money, and makes our clothes last longer. 
Wash clothes in cold water!
This is the simplest climate friendly change you can make at home.  Half of American households already do this, but the other half does not. Watch this 2 minute video in which Annie Wilson, Flint Hills rancher and musician, tells us why this is so important.
      Step By Step Kansas Environmental Science Student Scholarship

 
      Please contribute to our scholarship fund for a Haskell Indian Nations University student                           majoring in environmental science.  Any amount helps. Thanks very much.
Past Step By Step Gatherings
1. Our first Step By Step event featuring Dr. Daniel Wildcat was held at Haskell Indian Nations University on June 9th, 2022. More than 100 people attended.
2. October 15, 2022, Cosponsored by the Finnup Center for Conservation Education, Garden City, featuring Dr. Debra Bolton
3. October 16, 2022, Kinsley Kansas, Cosponsored by the Kinsley Public Library, featuring Dr. Debra Bolton
4. November 1, 2022, Topeka, Cosponsored by University United Methodist Church, featuring Dr. Daniel Wildcat
5. November 11, 2022, Salina, at the Kansas Rural Center's Annual Conference, featuring Dr. Daniel Wildcat
                             HERE ARE SOME COMMENTS FROM FOLKS WHO HAVE ATTENDED STEP BY STEP KANSAS EVENTS
Future Step By Step Events:
1. Saturday, April 1st, 2023, 2–4 pm, at the Mid-Continent All Indian Museum,
featuring Dr. Daniel Wildcat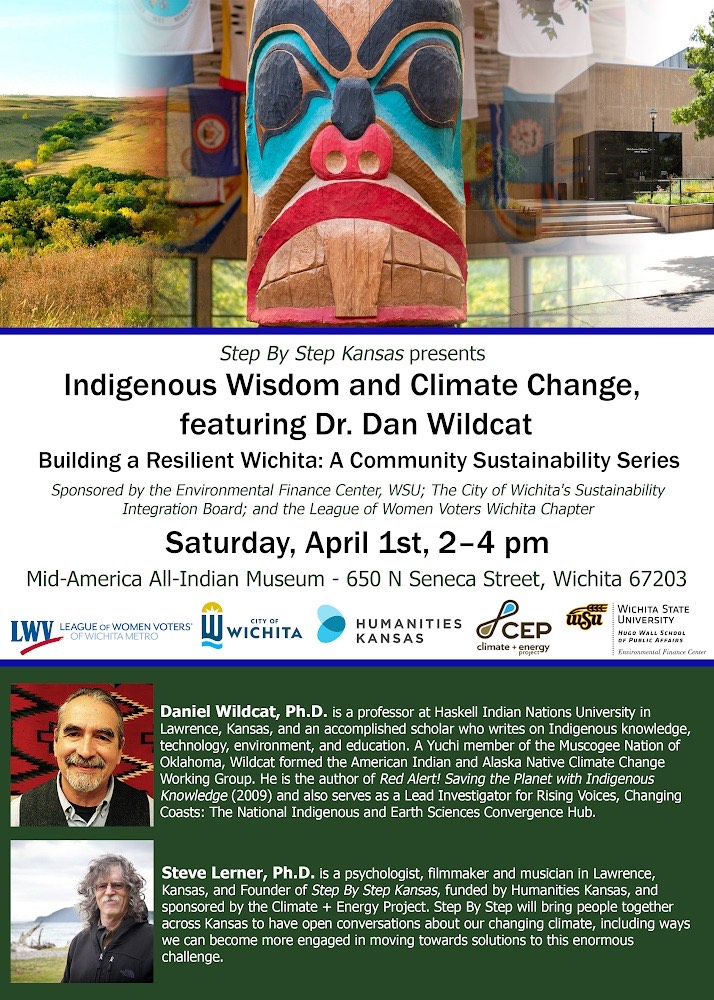 Join a Group
The Climate + Energy Project
The
Kansas Climate CORE
(Community Organizing for Resilience and Equity) is the face of Climate + Energy Project's
Integrated Voter Engagement
work. Kansas Climate CORE volunteers help increase voter awareness and engagement on the links between health, climate resilience, and energy.
Daniel Wildcat, Ph.D., Haskell Indian Nations University, Lawrence, Kansas
Matthew Sanderson, Ph.D., Kansas State University, Manhattan Kansas
Susan Clayton, Ph.D., The College of Wooster, Wooster Ohio
Dorothy Barnett, Executive Director, The Climate + Energy Project
Ken Lassman, Kaw Valley Almanac
Rex Buchanan, Director Emeritus of the Kansas Geological Survey
Thomas Fox Averill, Professor Emeritus of English, Washburn University
Roger Gottlieb, Ph.D. Professor of Philosophy at Worcester Polytechnic Institute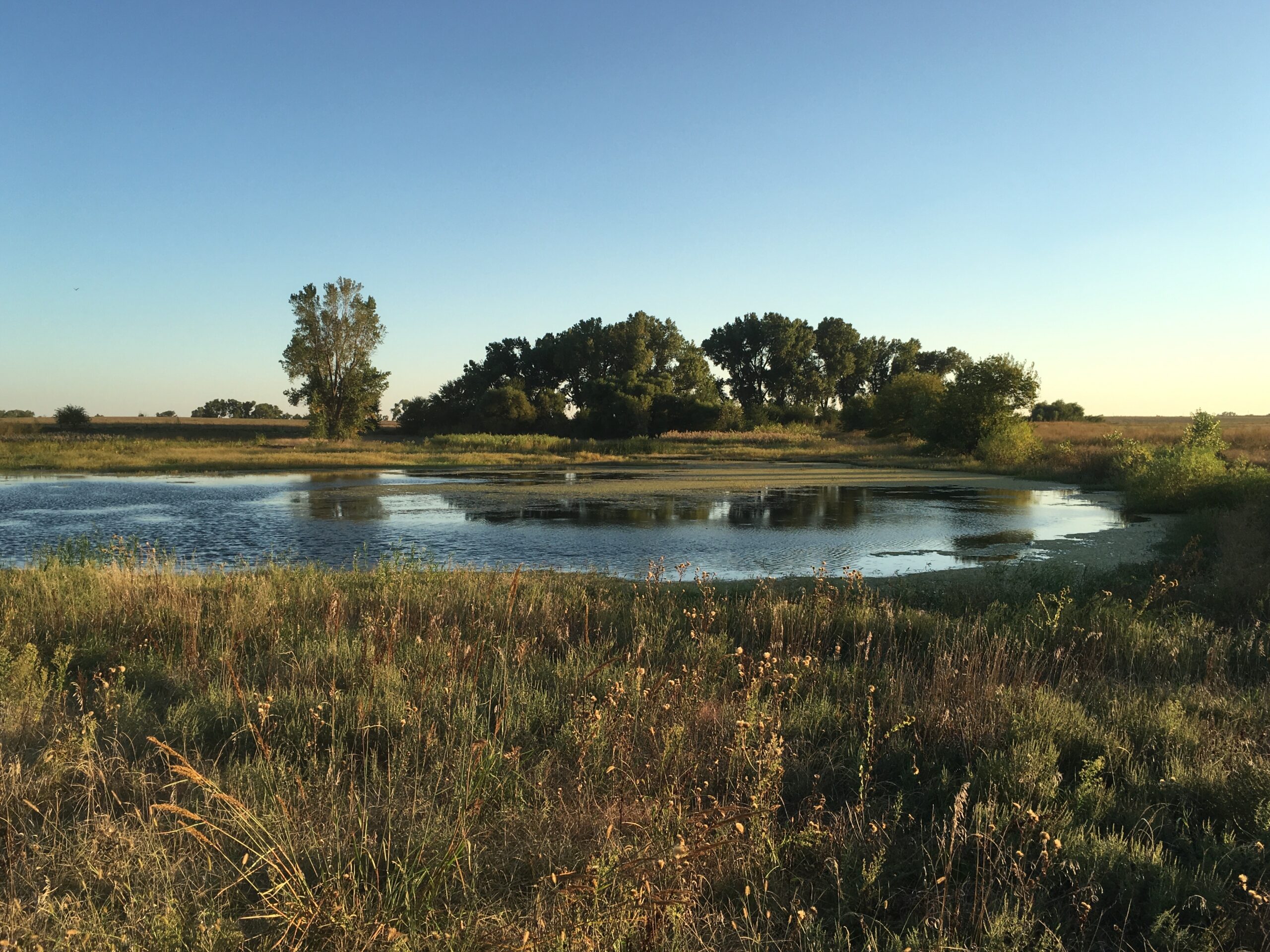 Get In Touch: We'd love to hear your suggestions and comments!